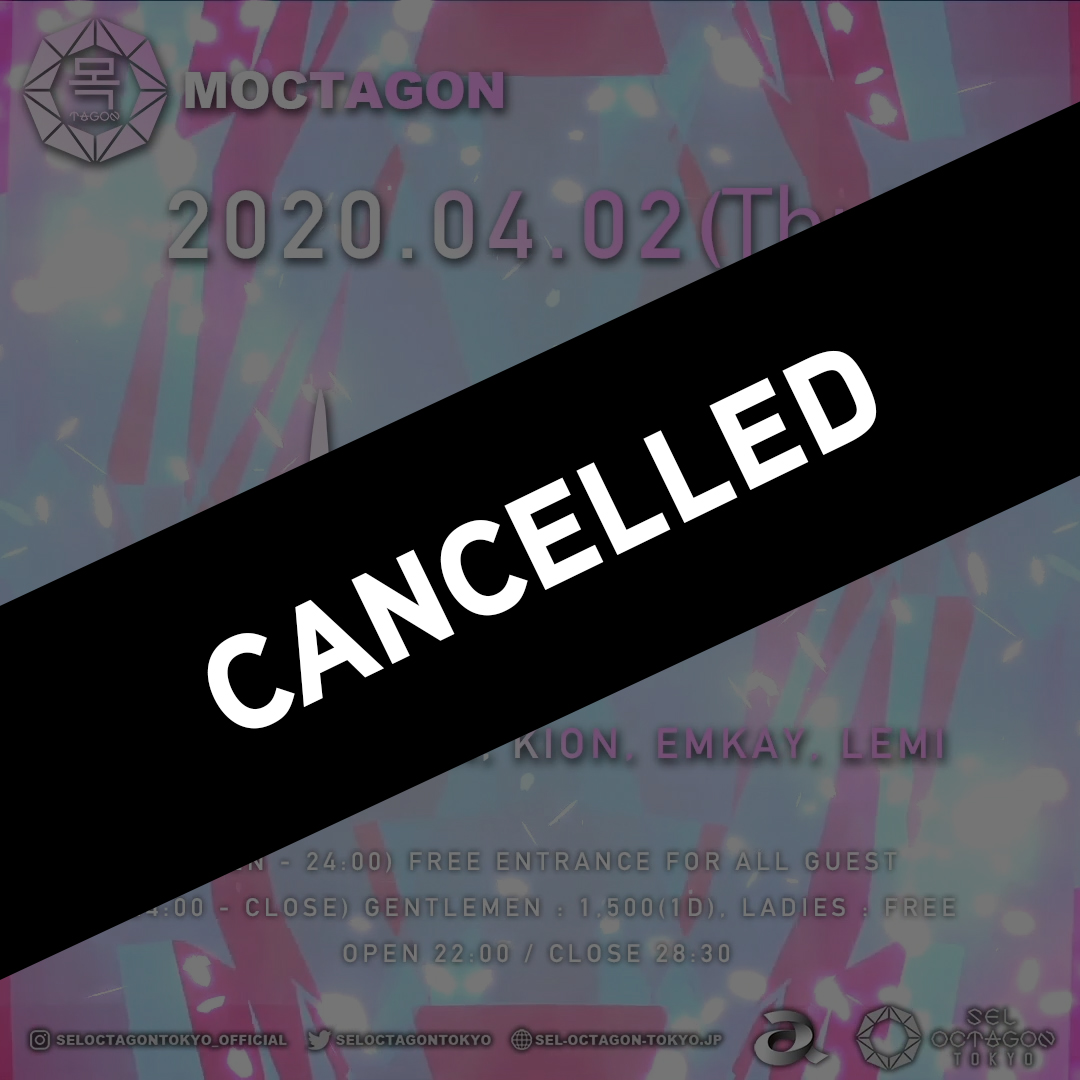 [CANCELLED]MOCTAGON
LADIES
FREE
GENTLEMEN
[22:00-24:00] FREE
[24:00-04:30] ¥4,000/2D
※料金は予告なく変更になる可能性があります
*Entrance fees are subject to change.
DJ
KDH|Rushin'Justin|KION|EMKAY|LEMI
新型コロナウイルス感染の拡大に伴う営業休止のお知らせ
SEL OCTAGON TOKYOでは新型コロナウイルス(COVID-19)の感染状況を考慮いたしまして4月2日(木)から4月4日(土)までの期間、引き続き営業を休止させて頂くことと致しました。
今後の予定につきましては改めてオフィシャルWEBサイト・SNSにてご案内させて頂きます。
お客様・関係会社の皆様にはご不便をおかけしますが、ご理解とご協力を賜りますようお願い申し上げます。
Notice of operation suspension due to the spread of Covid19 virus
SEL OCTAGON TOKYO will suspend operations from April 2 to 4 in accordance with the status of the Covid19 virus to ensure customer safety and prevent further spread.
The future schedule will be announced on the official website and SNS.
We apologize for the inconvenience to our customers and affiliated companies.
Thank you very much for your understanding and cooperation.
We hope to announce the new date very soon.